Arts in Our Schools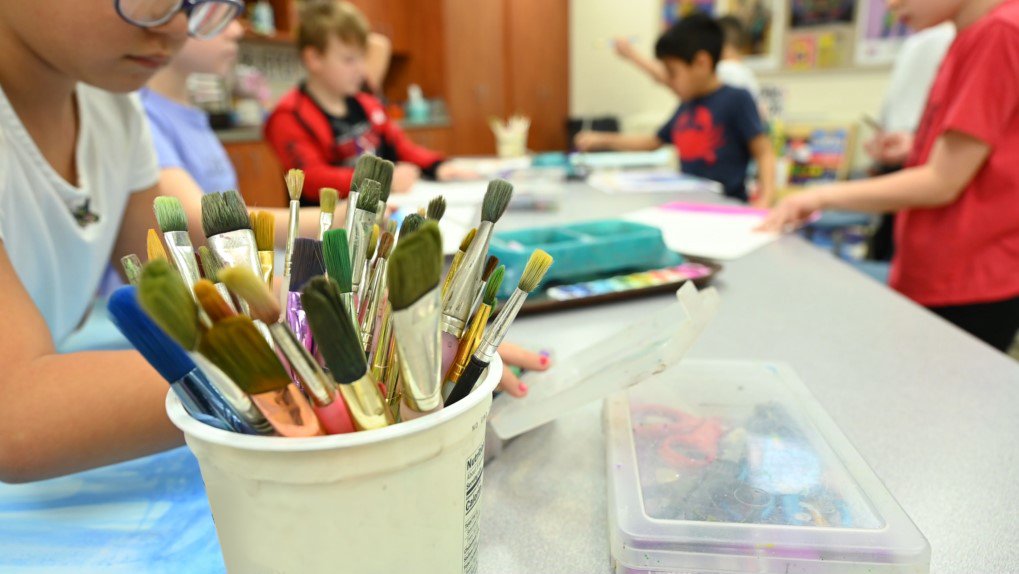 Art is personal…yet it builds communities.
During Arts in our Schools month, we celebrate our students, their individuality, and their dedication.
In a time of division, art unites us. When there is hate, art shows us love. In the face of intolerance, art teaches us to respect each other. In a world of apathy, art inspires us. In an era emerging from isolation, art builds teamwork.
Our students in Bucks and Montgomery County schools experience these lessons on a daily basis as they immerse themselves in our indispensable arts programs. They are exposed to a universe of unbridled creativity through their self-expression by participating in programs like band, orchestra, theatre, fine arts, and the marching arts. They learn through their accomplishments in our arts programs, whether it's a vision realized, a phrase well-performed, or a show-stopper delivered.
Study of the arts fosters higher-level thinking and creative problem-solving skills that our students need to be successful as productive adults in a fast-moving society.
Our robust arts programs help make our schools some of the best in the nation.
Celebrate with us by supporting the arts in your school district during Arts In Our Schools Month!
Strong public schools build strong communities.